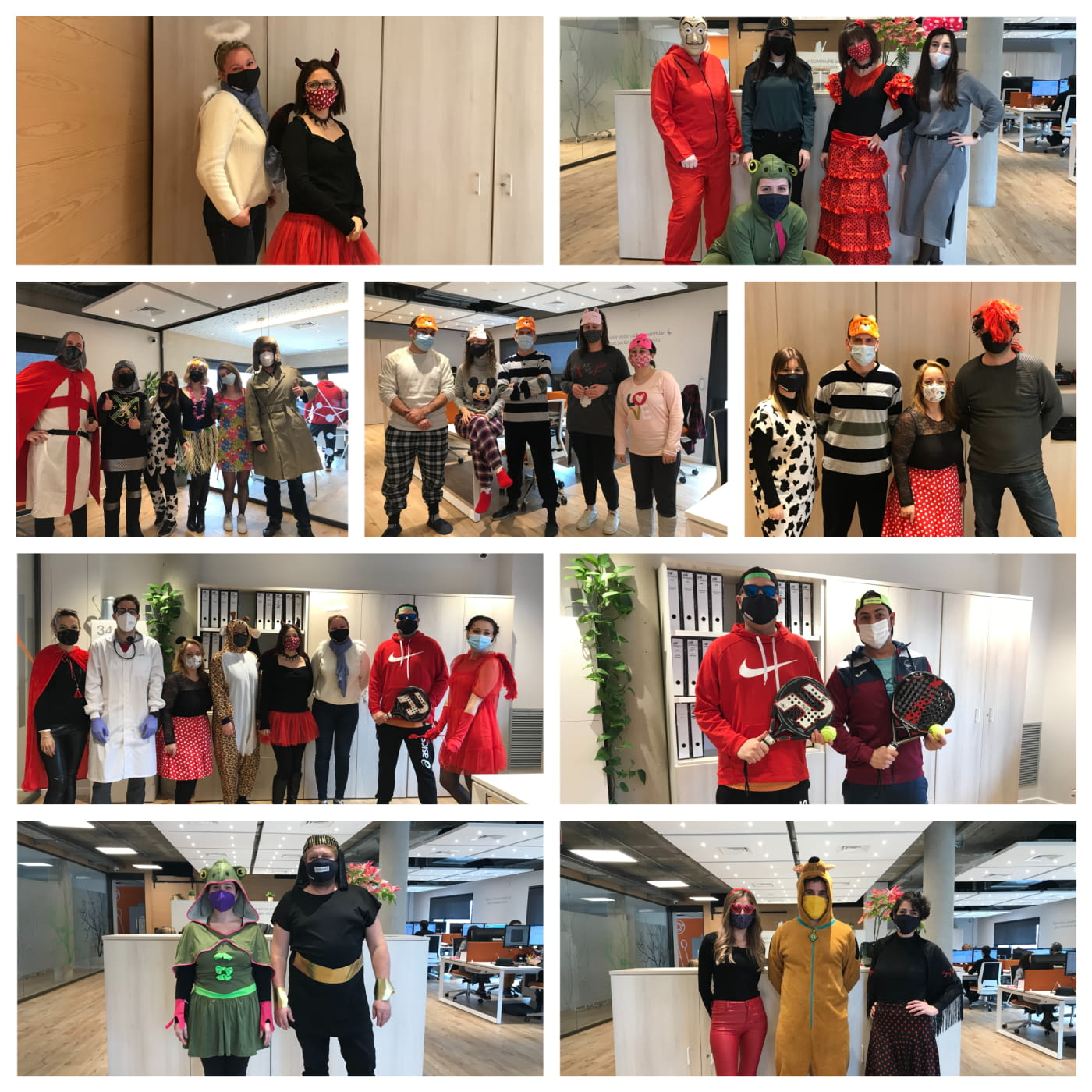 Different activities are organized in Ondara every year from our HR department, such as gymkhanas, paintball, karting, Christmas dinner…
Unfortunately we had to postpone each one planned for this year 2020. For instance, we couldn't do the already organized get together to the indoor Karting, neither have our epic Christmas dinner.
Nevertheless, as far as the situation allows it, we put together different initiatives, just like this past 12th of February, when the people working at the headquarters in Tàrrega came to the office disguised due to the Carnival celebrations.
This funny activity allowed to bring a little ray of light to the sadness that we are all facing due to the Covid restrictions, as we were able to enjoy a happy mood, always following, of course, the current protection measures.
Coming from some of our coworkers, and supported and encouraged by our HR, all Ondara team welcomed and thanked this great idea.
Thank you all very much for your involvement and participation!