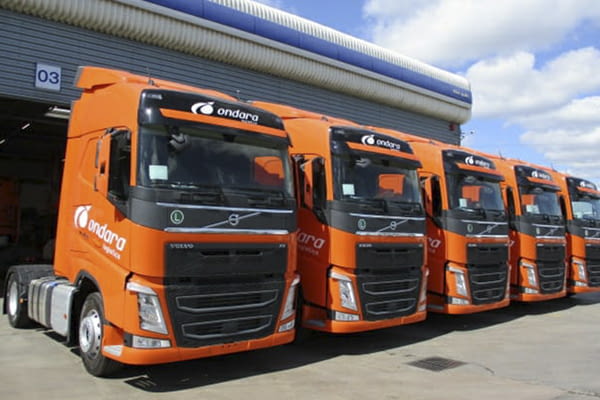 This May, 5 new VOLVO trucks have been added to the company ranks, with emissions class according to the EURO 6D standard, the most sustainable diesel engine.

These 5 new family members consume 12% less fuel than previous units, allowing a larger optimization of the company's resources as well as the reduction of the carbon footprint of the company's operations.

Almost 2 decades has Ondara Logistica been driving through all European road network, offering to its clients the maximum reliability and confidence concerning the execution of services.

Ondara Logistica excels in the logistics field. From its local offices in Caldes de Malavella and Vilablareix in Girona, Avinyó in Barcelona area, and from its administrative and commercial headquarters in Tàrrega, Lleida, the company provides top-notch quality services for full truck loads and groupage transports, storage, food handling and distribution, among others.